School Leaders Scotland Premier Partners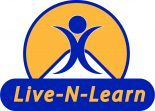 Academy Uniforms Ltd
4a Rennie Place
College Milton North
East Kilbride
G74 5HD
Tel: 01355 244 879
Fax: 01355 241 916
Email: alan@academyuniformsmpc.com
Academy Uniforms has been associated with SLS for many years and have developed a strong relationship with many members.  Academy delivers a range of quality products at affordable prices backed up with excellent customer service. As a Premier Business Partner, Academy will offer SLS members 10% discount on all tie orders and offer free braided blazers to head boy/girl and house captains (maximum of six per school). Academy will also continue to provide hospitality at the SLS Annual Conference. Please quote reference SLS01 when ordering.
Live-N-Learn Ltd
Suite 9, Lennoxtown Enterprise Centre
Railway Court
Glasgow
G66 7LL
Tel: 0333 2000 443
Fax: 0131 777 2577
Email : info@live-n-learn.co.uk
Live-N-Learn has been working alongside SLS for 5 years however for over 10 years they have designed and delivered inspirational workshops for Students, Staff and Parents to raise achievement and aspirations in young people.  They have worked in over 1000 schools UK wide and over 65% of Scottish Secondary Schools, delivering fun & practical workshops offering young people specific strategies to help them build confidence by grasping opportunities. Live-N-Lean are offering a 10% discount for all Members of all their products. Please quote reference SLS03 when ordering.
www.hdc-uk.com
www.milkstudentplanner.com/milk-lite
hdc (Scotland and NI)
Unit 2, Maritime Court
Cartside Avenue
Inchinnan Business Park
Renfrewshire
PA4 9RX
Tel: 0141 812 0199
Fax: 0141 812 6699
Email: sales@thehomeworkdiary.co.uk
HDC has been at the forefront of providing schools in Scotland with homework recording solutions since 1997. Since then our range of traditional student planners have helped over a million Scottish students to plan and record their homework. The company has worked with the Association for over 15 years and has created the Homework Diary Foundation giving £2000 each year to schools to further projects linked to the curriculum. Their products are unique to Scotland; all products are designed to Secondary education in Scotland. To complement their range of student planners, hdc has developed Milk Lite, a new electronic homework planning system which is rich in functionality, offers automated integration and is waiting for you to have a look at it! HDC are offering appropriate discounts on their products to members in addition to free business cards for the Senior Leadership Team. Please quote reference SLS 02 when ordering.
QDP Services
Windsor House
Royal Court
Macclesfield
Cheshire
SK11 7AE
Tel: 01625 501 917
Fax: 01625 431 869
Email: enquiries@qdpservices.co.uk
QDP are specialists in delivering questionnaire based feedback services to the education and skills sector.  They have over 20 years' experience of supplying feedback services to all types of education establishment across the UK allowing them to capture the voice of stakeholders to support improvement strategies.
They have recently become agents for RevisionPlan which allows schools to plan success for their young people at exam time by creating individualised plans based on exams being taken and target grades or anticipated attainment. QDP propose cooperation based around the three products they sell to benefit all stakeholders within SLS members' schools, those being QDP 360 Annual Survey Package, Revision Plan and Subject Pathway.  Full details of these packages can be found on their website. QDP is offering to SLS members a 15% discount on each of these products. Please quote reference SLS06 when ordering.

Logoxpres
Unit 4, King's Court
Glentye Road
Broadleys Business Park
Stirling
FK7 7LH
Tel: 01786 447454
Fax: 01786 447776
Email: sales@logoxpres.co.uk
Logoxpres have supplied school uniforms to both primary and secondary schools since 1990.  They currently service in excess of 150 schools across Scotland from their premises in Stirling.  They aim to provide the most competitive prices to all member schools.  They will provide assistance in conjunction with the school staff to accommodate families having difficulty complying with uniform policy and will provide personalised marketing materials promoting school uniform along with free uniform consultation packs and samples.  They can also offer a Trutex science workshop in a selected members school. Logoxpres is also offering to SLS members a free set of sportswear for new school introduction, provide free school banners to support initiatives within schools. Discount merchandise to support fundraising eg hospice t-shirts.  They will also provide discounted team kits with free school personalisation. Please quote reference SLS05 when ordering.